3 Men at Folsom, 2015
Marker & Collaged Paper with Pastel on Rag Paper.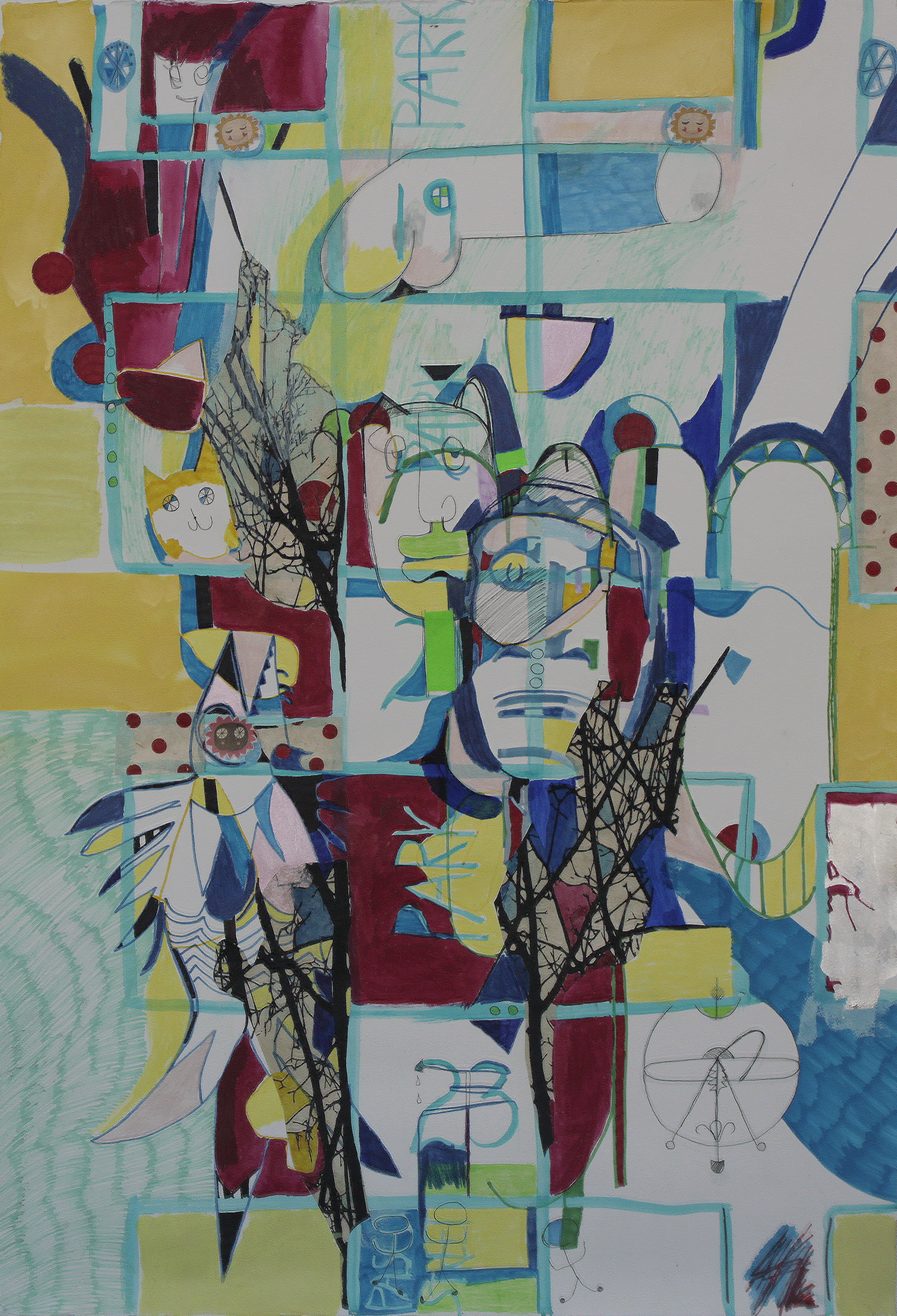 A Map of the Cruise in Havana, 2016
Collage, Mixed Acrylics & Marker with Tape on Paper. Made in Cuba 2016
Louise Bourgeois Salon, 2015
Paper, Marker, Pastel & Oil Stick on Rag Paper.
Solaris Handbook Collage, 2015
Collaged Photos from Handbook Quarterly with Cut Paper, Colored Pencil and Acrylic Marker on Panel.
Virgin Acid Trip, 2016
Collaged Photographs with Paper, Acrylic marker and Pencil on Panel.
Palm Collage, 2016
Marker, Collaged Paper, Pastel & Acrylic on Rag Paper.